Program
Three Degrees Affair | David B. Williams - Homewaters
Thursday, September 23, 2021
6:00pm - 7:30pm Pacific Seattle, Washington
Location Details
The Royal Room
5000 Rainier Avenue S, Seattle, 98118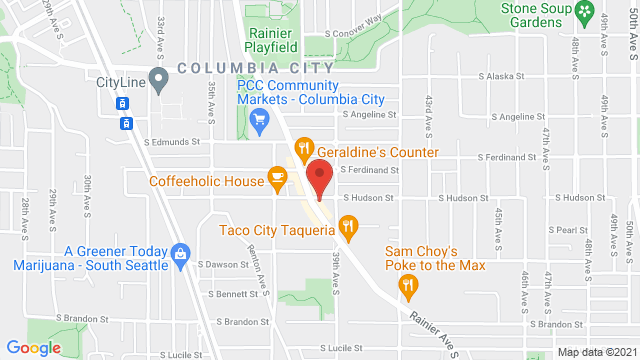 Thursday, September 23, 2021
6:00 - 7:30 PM
Free
Advance tickets required
And broadcasting on YouTube Live
In the Seward Park Audubon Center's return to Columbia City's Royal Room, David takes the stage to reveal the remarkable nature of the sound and its inhabitants and his perspective of how we affect the sound, and we affect it. Join us for an evening of revelations, conversations, and libations in South Seattle.
David B. Williams is an inspiring writer who elevates the topic of Seattle's geology to give perspective to this place we call home. This Seattle native has given 'Too High and Too Steep,' 'Cairns: Messengers in Stone,' 'Stone Stories,' and more.
Possessing the features of both a fjord and an estuary, Puget Sound is ecologically unique with its great depth, great diversity, and tremendous productivity. It is home for clams that live for 150 years, more than 250 species of fish, great, teeming schools of herring, and underwater forests as complex as any terrestrial ecosystem. It has tideflats that have provided a bounty of food for thousands of years, intertidal zones that may have the longest continuous use by humans of any regional habitat, and species such as salmon and orca that are as integral to the human inhabitants as to the more than human inhabitants. But Puget Sound ecosystems have also suffered from human behavior including shoreline armoring, overfishing, toxin and pollutant runoff, habitat destruction, and climate change-induced chemical and temperature changes.
These impacts result from two centuries of post-settlement mindset, which held that Puget Sound and its surroundings were an abundant resource to be exploited. In the past couple of decades, however, we have entered an era of unprecedented understanding of the nature of this beautiful place. Numerous agencies and scientists are working to regulate fishing, control pollutants, and manage the land and water. Puget Sound may not be as healthy as when George Vancouver became the first European to visit the waterway in 1792, but it is now viewed more as a prized ecosystem than a utilitarian one and in many ways exemplifies our modern connection to the natural world.
My goal is to illuminate relationships between people and environment, past and present, and natural landscapes and altered ones. How does this place we call Puget Sound impact those who live here? How do our actions affect Puget Sound and its inhabitants? Each chapter weaves personal observations, field time, discussions with experts, and examination of historical and recent documents to tell stories that help answer these questions. Homewaters: A Human and Natural History of Puget Sound is my interpretation of a unique set of environmental and historical conditions and opportunities; it is just one of many stories that could be written.