Visit
Denise Takahashi | Birds Near and Far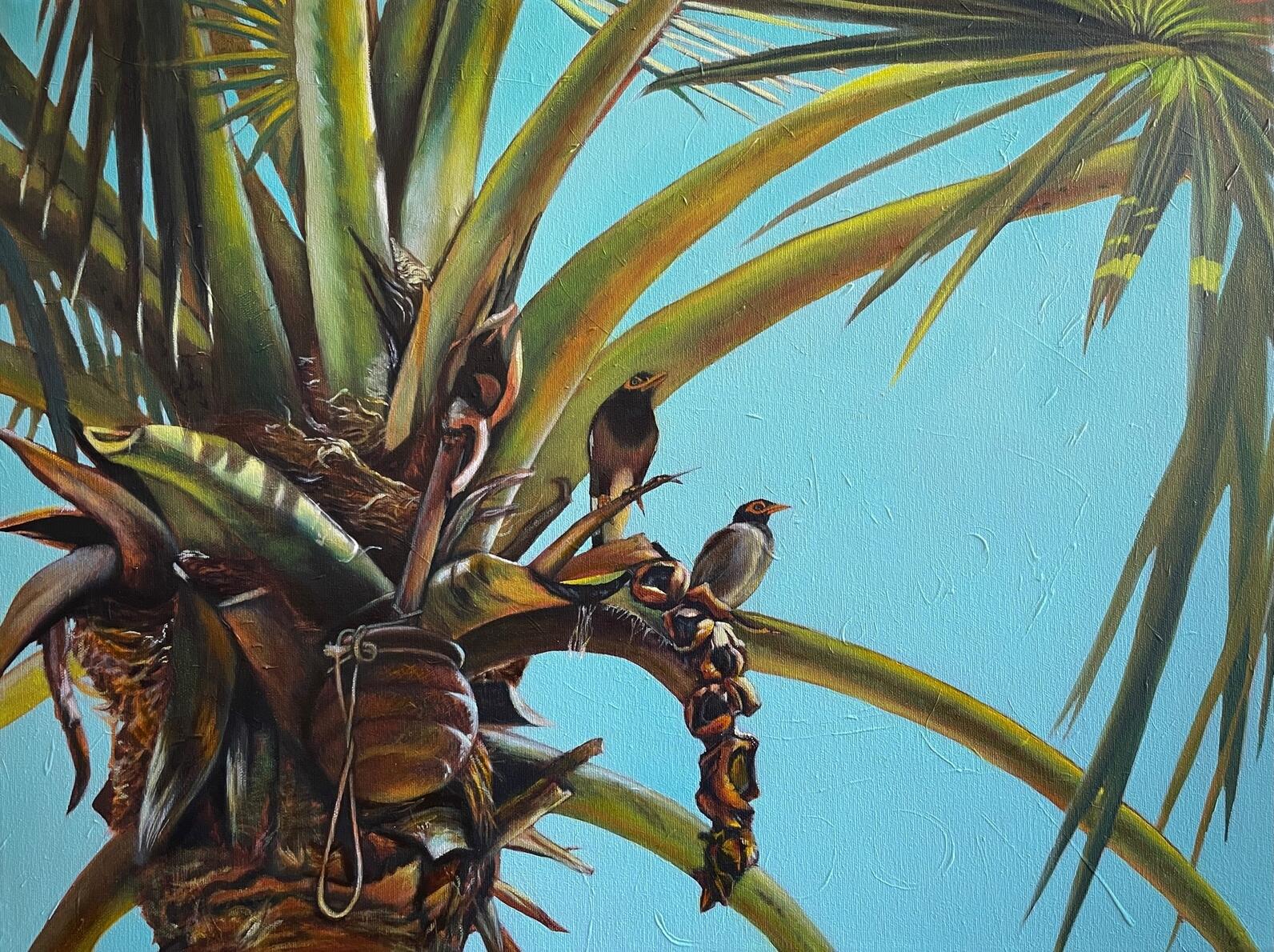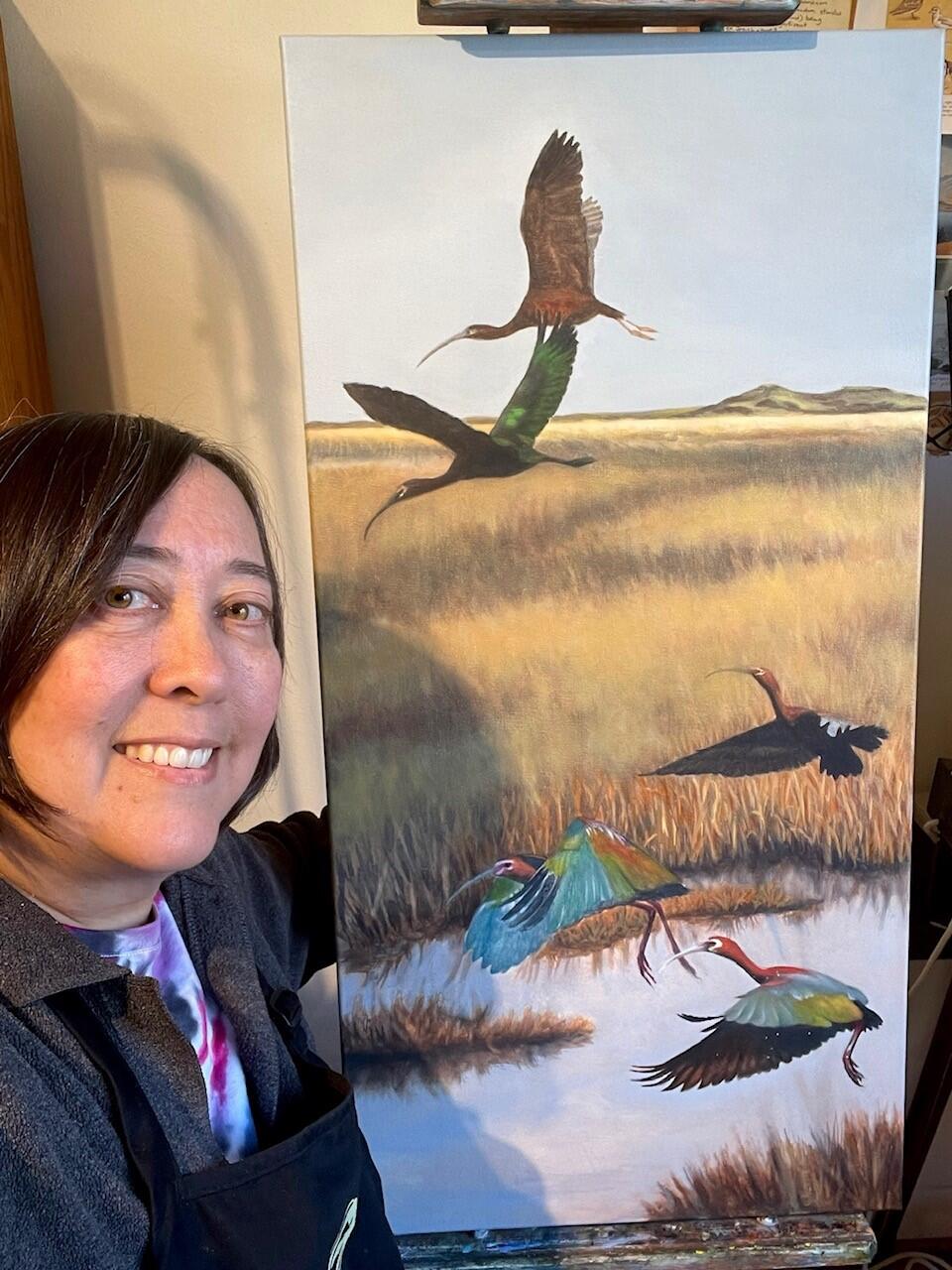 Growing up on the East Coast, Denise Takahashi would occasionally match backyard birds to pictures in a field guide, but it wasn't until she took an Ornithology class at Earlham College in Indiana that she truly got hooked on birds, blown away by the colors, numbers and species diversity of spring migration! Birdwatching has been a part of her life ever since, and when she and her family moved to Seattle in the early 1990's, Denise expanded her knowledge by becoming a Master Gardener and a Seattle Audubon Master Birder. She has been a freelance scientific illustrator, with her artwork appearing in magazines, scientific journals, field guides, a children's book, and on t-shirts. She now works almost exclusively in oils, loving their blendability and versatility in depicting high-focus realism to broader abstractions.
When you look at her birdscapes, you may recognize local birds and backgrounds of the Pacific Northwest. Other paintings show scenes from far-off Florida, or even Europe, Asia, or Antarctica.
When you watch wild birds, you may see one nibbling grass seeds a few feet away from you, or you may see just a tiny speck flying off in the distance. Similarly, the artist has chosen to paint some birds up close and personal, and others only as small, far-away elements in the landscape. Of course, the more you learn about bird behavior, and the more patient you are in waiting for them to come closer, the more chances you'll have to see birds up close in wondrous detail.
Denise is grateful to have learned from marvelous teachers, to have been able to travel to some amazing far-flung locations, and to share a love of birds with interesting and interested people around the world.
'Birds Near and Far' will be in the Gallery Oak Gallery through the end of June 2022. The Garry Oak Gallery may periodically close for Center programs or private events. Please call in advance to ensure the exhibit is accessible.
How you can help, right now
Get Involved
We rely on the talents of our volunteers to promote the efforts of the Center. Whether you're a budding naturalist or an organized decision-maker, we need you!
Get Native
Incorporating native plants into your yard or balcony garden provides important habitat for birds and promotes biodiversity.