Visit
Christine Cox | Feathers and Wings
Artist Christine Cox share her lens to appreciate birds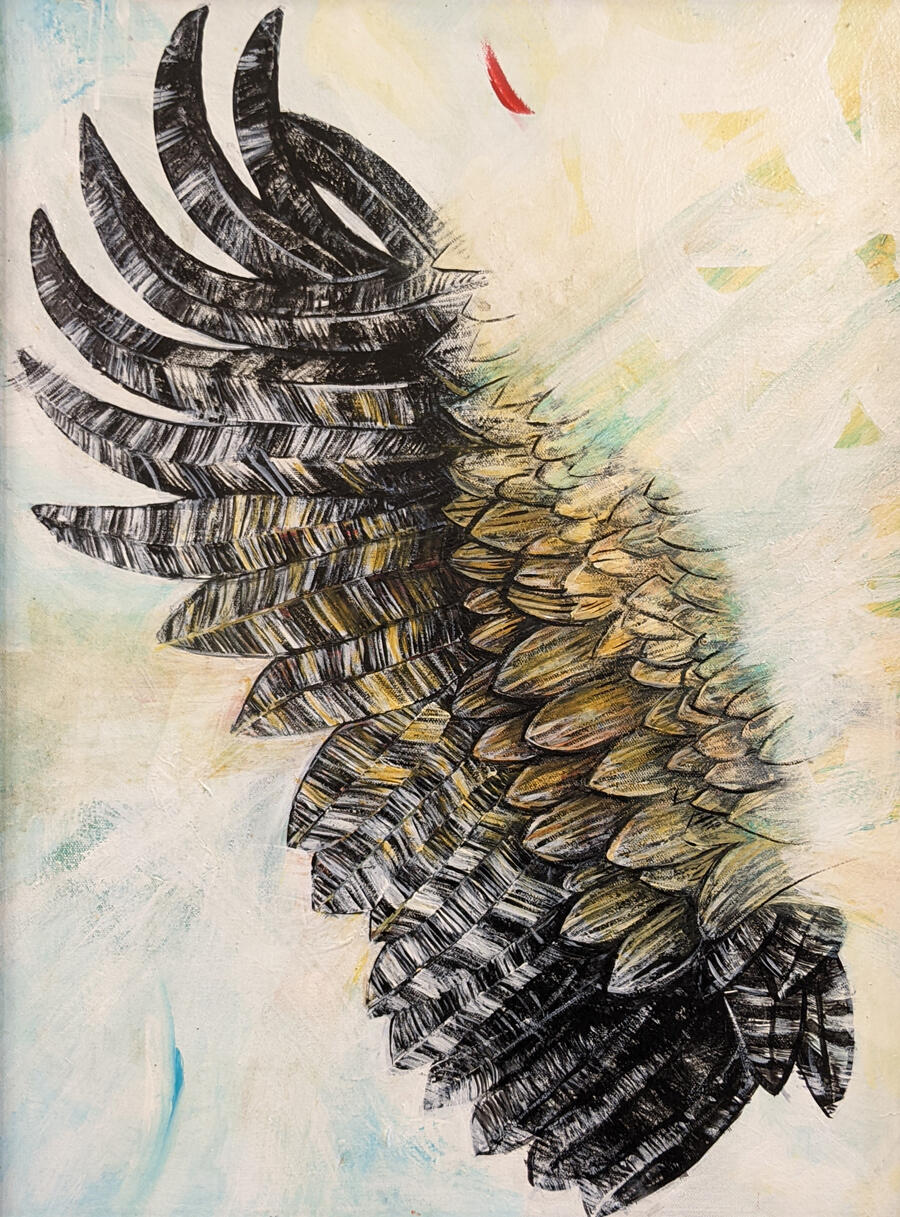 During her career as a graphic artist, Christine Cox has worked in popular media with organizations like Seattle Times, Pacific Northwest Magazine, MSNBC & 'How Stuff Works.' Her skills include illustration and information & interactive designer, animation, and video production.

Throughout her lifelong connection with visual mediums, Christine has put a brush to canvas to create original paintings. 'Feathers and Wings' at the Seward Park Audubon Center is her first themed exhibit.

"Birds dazzle us but often flash by in an instant, leaving us wanting more. In a slight departure from subjects that often inspire my artwork, I began paying close attention to the textures, colors and natural patterns of wings and their feathers. I hoped to see more, understand more and feel more of what it's like to be thrust forward into the world by such magnificence." -Christine Cox

'Feather and Wings' can being experienced at Seward Park Audubon Center's Garry Oak Gallery now through September 25, 2022. Join us for an artist reception Sunday, August 21, 1:00 - 3:00 PM. Meet Christine Cox and enjoy light refreshments.
How you can help, right now
Get Involved
We rely on the talents of our volunteers to promote the efforts of the Center. Whether you're a budding naturalist or an organized decision-maker, we need you!
Get Native
Incorporating native plants into your yard or balcony garden provides important habitat for birds and promotes biodiversity.