Tenacious Roots
Want to make a difference? Do you care about the environment? Then join Tenacious Roots! Earn service learning hours through an exploration of clean water Conservation in the context of an urban environment. The stresses imposed upon native watersheds when urban density and accompanying infrastructure replace natural habitat will be examined, as well as effective ways we as individuals can mitigate these impacts. The importance of native plants and urban reforestation will be an important aspect of the course. A visit to South Plant wastewater treatment facility is included. Sessions are three weeks long and include one Wednesday afternoon meeting and one Saturday meeting each week. Afternoon snacks and Saturday lunch provided!
Ages: 9th-12th grade
Wednesday, February 27 - Saturday, March 16 (6 sessions)
Host: Cleveland High School
For more information and to apply please contact Ed Dominguez at edominguez@audubon.org or 206.652.444 x 110, or text to: 425.248.5410
Read our latest press release here.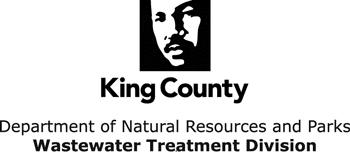 This project is funded by the King County Wastewater Treatment Division
How you can help, right now
Get Involved
We rely on the talents of our volunteers to promote the efforts of the Center. Whether you're a budding naturalist or an organized decision-maker, we need you!
Get Native
Incorporating native plants into your yard or balcony garden provides important habitat for birds and promotes biodiversity.