Use Google Maps as a digital guide to learn about Seward Park flora and fauna.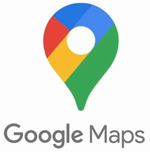 The Seward Park Audubon Center has curated guided nature walks through Seward Park. This is not a virtual walk. You'll be in beloved Seward Park walking amongst the tall trees. Using your smart device, you can enjoy a guided nature walk on your schedule and at your own pace. Google Maps will provide point-to-point directions and notify you when you have arrived at each notable site on your trek. At each stop, your smart device will provide a brief description and images to enhance your experience.
The walks are free and can be accessed through your smartphone or tablet using Google Maps, which is probably already on your device. If you would prefer a printed map we can email a PDF or send a printed map via the US Postal Service.
Select your guided hike

Fantastic Ferns
Wade through time on this route designed to immerse you in ferns! Tap our pins to get introduced to several species but don't forget to look beyond your screen into the majestic forest of Seward Park. Ferns abound this time of year, they're practically falling off the trees!

Find more details and link to the Fantastic Ferns walk

Proud Evergreens
Ever wondered what type of tree it was you were looking at? Well, look no further than the Proud Evergreens SmartWalk! Designed to give you a basic introduction to some of the most iconic evergreen tree species found in the Pacific Northwest. Route follows the shore loop trail.
Find more details and link to the Proud Evergreens walk

***COMING SOON***The Power of Decomposition


Need help using Google Map?
How you can help, right now
Get Involved
We rely on the talents of our volunteers to promote the efforts of the Center. Whether you're a budding naturalist or an organized decision-maker, we need you!
Get Native
Incorporating native plants into your yard or balcony garden provides important habitat for birds and promotes biodiversity.