Seward Park Audubon Center's challenge to seek out the legendary flora and fauna of our region
We're celebrating our Seattle-area legends! Our trees, flowers, wildlife that makes our area unique. We are also giving a cheeky nod to local landmarks, familiar haunts, and beloved personalities that come to mind when we think of Seattle.
Each month we will be hosting a community nature scavenger hunt where you'll be challenged to find our legendary flora and fauna here in Washington State. Each contest will point out a different category of nature to search, like birds or berries. You'll log your findings in the easy-to-use iNaturalist app. Form a small team or do it alone, but either way, it's a fun way to get outdoors and learn a little about nature in your area.

After downloading the app, search iNaturalist for the project name for that month. Currently, we are hosting the Athyrium in Chains project. You will need to join this project to submit images. After one project ends, keep an eye out on our newsletter and social media for when we announce the next project opening.

The Rules:
As always, having fun should be the top priority; however, this is a community engagement, so there are some ground rules: 1) Only submit photos or videos of your own production; keep it original! 2) Your submissions will be part of a community forum where others like yourself are submitting, so it's important to be kind to the other participants you interact with! 3) Even with this event taking place in public places, we must stay respectful to keep ourselves and each other safe; always be mindful of social distancing and wearing your face mask. It's important to note that it doesn't take more than 10 minutes to find something engaging and worth your while, so don't be discouraged!

How to Win:
The user who submits the most different species in our project by 11:59 PM on May 31, 2021, is the winner. In the case of a tie, the winner will be selected randomly from all the users with the most different species in our project. The winner will receive a 1,000 piece jigsaw puzzle. Congratulations to the aserdman! They are the winners of last month's Bleeding-Heart contest!
Have Questions? Contact us: sewardpark@audubon.org
This Month: Athyrium in Chains
Fern roots reach 'Down in a Hole!'
This week's quest pays homage to the band Alice in Chains, a Seattle legend. Look below to find out more about AIC.

Ferns are an ancient family of plants that are a fixture of the Pacific Northwest. We are celebrating the Seattle band Alice in Chains and these native plants that live in the forest understory in this latest Seeking the Legends challenge. Get your cell phone ready and fire up iNaturalist for Athyrium in Chains!

Your Quest:
Washington, The Evergreen State, is often highlighted for its tall green trees that create miles of thick forest. But within those trees, under the cover of leaves and pines, jewels full of color take shape in flowers and berries. The native plants on the Washington coast, particularly the flowering ones, are a beautiful sight to behold. In the early spring, dozens of flowers cover the ground in our forests, from the bright bleeding heart to the more subtle marsh marigold. These plants also have core importance for the wildlife and Indigenous people of Washington. And even though some of these flowers may be unfamiliar to your garden, they keep our soil rich and nature happy.

Find this project in iNaturalist

iNaturalist:
During this entire endeavor, we will be using the app iNaturalist. Typically, the projects in the app are full-fledged bio blitz but for our purposes, this project will be far less in-depth. Each new project will have a specific theme for all participants to follow; for example, finding mushrooms. After documenting what you have found, you will submit it through the app. Once others start submitting as well, you will start to see what others in the community are finding!

Find iNaturalist in the App Store or Google Play Store
How to use iNaturalist
iNaturalist Tutorial for Android

iNaturalist Tutorial for iPhone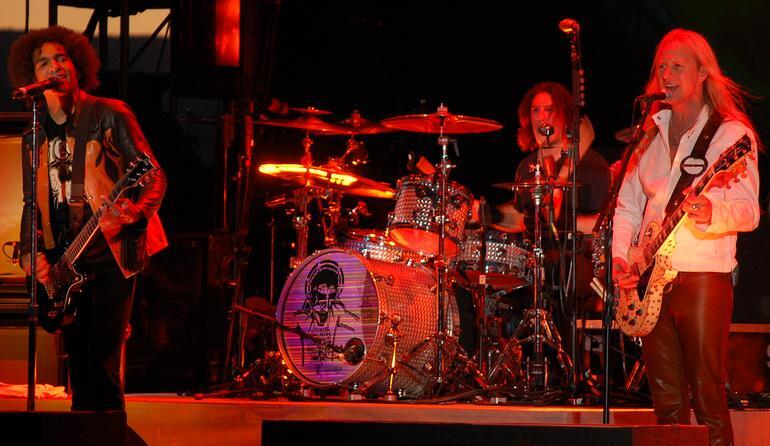 VH1 ranked Alice in Chains #34 on their list of Greatest Artists of Hard Rock. Formed in Seattle in 1987 by Jerry Cantrell and Sean Kinney, harmonized vocals by Cantrell and Layne Staley created their signature sound. As part of the foundation of the Seattle grunge sound, Alice in Chains found worldwide success through their studio recordings and live performances.
How you can help, right now
Get Involved
We rely on the talents of our volunteers to promote the efforts of the Center. Whether you're a budding naturalist or an organized decision-maker, we need you!
Get Native
Incorporating native plants into your yard or balcony garden provides important habitat for birds and promotes biodiversity.