Seward Park Audubon Center's challenge to seek out the legendary flora and fauna of our region
We're celebrating our Seattle-area legends! Our trees, flowers, wildlife that makes our area unique. We are also giving a cheeky nod to local landmarks, familiar haunts, and beloved personalities that come to mind when we think of Seattle.
Each month we will be hosting a community nature scavenger hunt where you'll be challenged to find our legendary flora and fauna here in King County. Each contest will point out a different category of nature to search, like birds or berries. You'll log your findings in the easy-to-use iNaturalist app. Form a small team or do it alone, but either way, it's a fun way to get outdoors and learn a little about nature in your area.

After downloading the app, search iNaturalist for the project name for that month. Currently, we are hosting the Fir Sticks-A-Lot project. You will need to join this project to submit images. After one project ends, keep an eye out on our newsletter and social media for when we announce the next project opening.

The Rules:
As always, having fun should be the top priority; however, this is a community engagement, so there are some ground rules: 1) Only submit photos or videos of your own production; keep it original! 2) Your submissions will be part of a community forum where others like yourself are submitting, so it's important to be kind to the other participants you interact with! 3) Even with this event taking place in public places, we must stay respectful to keep ourselves and each other safe; always be mindful of social distancing and wearing your face mask. It's important to note that it doesn't take more than 10 minutes to find something engaging and worth your while, so don't be discouraged!

How to Win:
The user who submits the most different species in our project by 11:59 PM on February 28, 2021, is the winner. In the case of a tie, the winner will be selected randomly from all the users with the most different species in our project. The winner will receive a 1,000 piece jigsaw puzzle.
Have Questions? Contact us: sewardpark@audubon.org
This Week: Fir Sticks-A-Lot
I like big trees and I cannot lie!
This week's quest pays homage to Sir Mix-A-Lot, a Seattle legend. Learn more about him below.

Here in the Evergreen State, we have big trees. Really big trees! Legendary trees! Alders, maples, pines, cedars, and of course, firs! These trees are not only a part of our eco-system, but are woven into the cultures of the people who reside in our state. From January 21 through February 21, we celebrate our big trees with a quest to count our glorious providers of shade and breathable air.

Your Quest:
It may be the rainy season in Seattle, but that doesn't mean being in nature has to be gloomy! As we are all in the midst of a stressful and arduous time, we want to remind everyone that the healing abilities nature provides are still there for the taking.

Your objective in this activity is to step outside just about anywhere, whether it be your backyard or a nearby park, and recognize the wonders that surround you. We want pictures and videos showing the ways in which you like to spend time outside. Whether it's documenting a Western Red Cedar in your neighborhood with some quick photography, or painting a mushroom you found by the steps; anything to do with your nature adventure should be submitted!

Find this event in iNaturalist

iNaturalist:
During this entire endeavor, we will be using the app iNaturalist. Typically, the projects in the app are full-fledged bioblitz but for our purposes, this project will be far less in-depth. Each new project will have a specific theme for all participants to follow; for example, finding mushrooms. After documenting what you have found, you will submit it through the app. Once others start submitting as well, you will start to see what others in the community are finding!

Find iNaturalist in the App Store or Google Play Store
How to use iNaturalist
iNaturalist Tutorial for Android

iNaturalist Tutorial for iPhone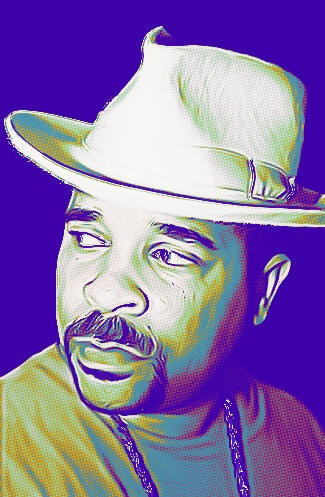 This week's quest pays homage to Sir Mix-A-Lot, a Seattle legend. This homegrown rapper, songwriter, and producer received nationwide acclaim for 'Square Dance Rap' and 'Posse on Broadway'. Then Sir Mix-A-Lot went double platinum with 'Baby Got Back' and won a Grammy Award for Best Rap Solo Performance.

How you can help, right now
Get Involved
We rely on the talents of our volunteers to promote the efforts of the Center. Whether you're a budding naturalist or an organized decision-maker, we need you!
Get Native
Incorporating native plants into your yard or balcony garden provides important habitat for birds and promotes biodiversity.