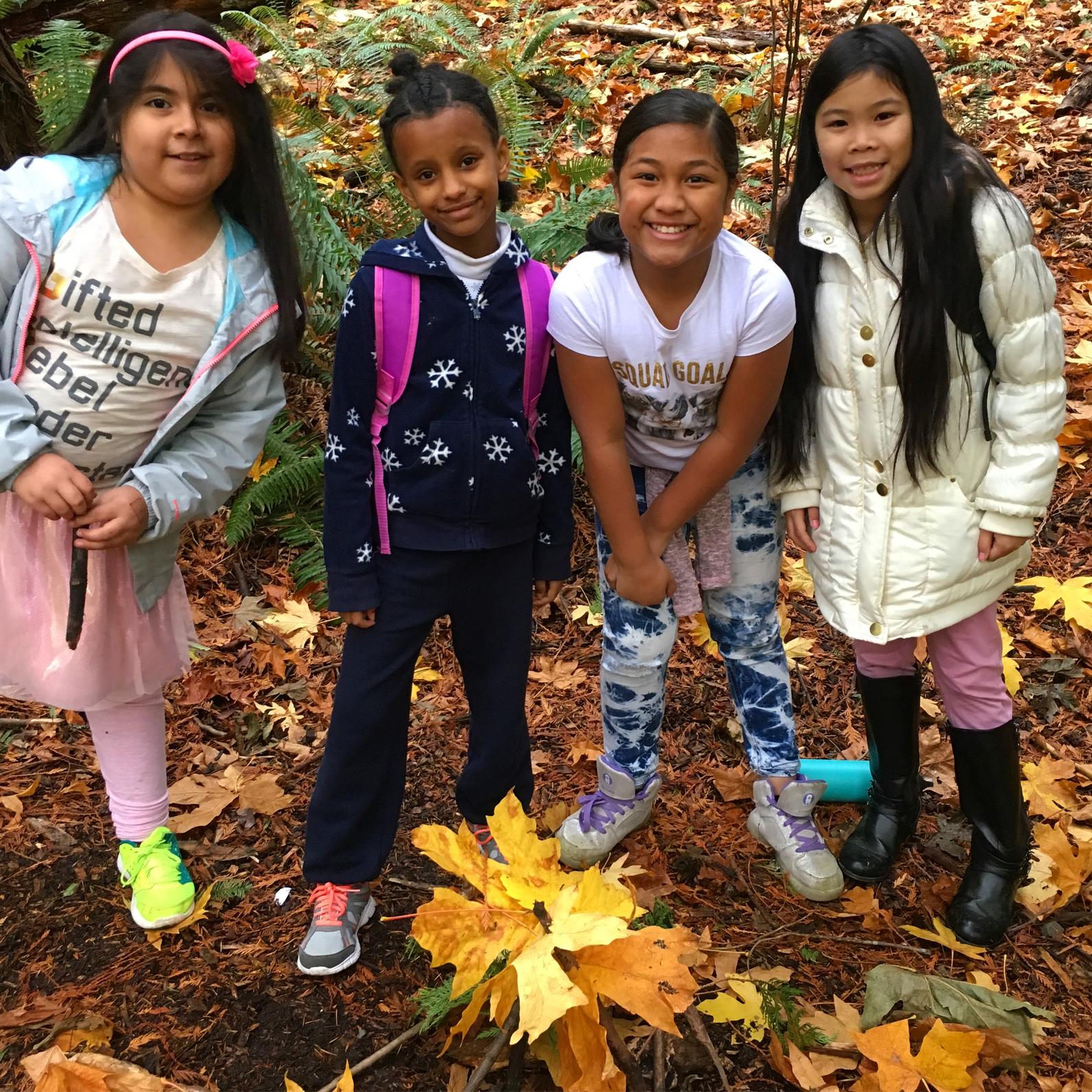 What is Nature Connection?
The Seward Park Audubon Center recently launched a program with local schools called Nature Connection: An Environmental Sciences Partnership in which Center staff invite students from every grade from kindergarten through 8th to visit Seward Park three times per year. Each field trip is preceded by a one-hour in-class lesson that presents science concepts through experiential learning, preparing students for an optimal field trip experience. This quarterly curriculum is designed to support Next Generation Science Standards for each grade level, and our staff educators work closely with teachers to tailor the material to enhance their classroom instruction. The science learning comes alive through exploration of the natural world in the meadows, shores and old growth forest of Seward Park. The impact of this program is life changing, providing a foundation of science skills and understanding of the natural world to empower our next generation of leaders.
We currently partner with Hawthorne Elementary School, Orca K-8 and Graham Hill Elementary School. We support these schools by providing a substancial discount for the program. This allows Seward Park Audubon Center to provide quality outdoor education to underserved communities through their schools.
"I like exploring! It makes me feel confident to find things I've never seen or touched before. I also feel like being outside is good for your health. I liked that we were learning new things and exploring the beautiful nature."
ORCA 6th Grader
"I have some students who do not do well at times in the classroom. They are frustrated by the work or they have behavior challenges that they are working to overcome. Today I saw them engaged and productive which I believe is doing something for their self-confidence and their love for being a part of nature. "
Partnership Teacher
How you can help, right now
Get Involved
We rely on the talents of our volunteers to promote the efforts of the Center. Whether you're a budding naturalist or an organized decision-maker, we need you!
Get Native
Incorporating native plants into your yard or balcony garden provides important habitat for birds and promotes biodiversity.