Take a self -guided nature walk through Seward Park with a focus on ferns
Distance: 2.3 miles
Elevation changes: Yes. Most notably, the stairs on the Hatchery Trail and Andrews Bay Trail
Water views: Yes
Mount Rainier View: Yes, depending on weather conditions
Forest interior: Yes

Welcome to the Seward Park Audubon Center's self-guided tour series! Let these routes serve as introductions to deeper exploration and awareness of the natural world. Feel free to bring a field guide if you would like to go into finer detail. Several unique species of ferns have been noted. We invite you to appreciate the absolute abundance of ferns!

HOW TO USE: Start counter-clockwise. Tap the first pin to get directions and press "START." Once arrived, tap the lower bar, or "more info" button. Get to know the plant. Continue hiking by tapping the next pin along the route and enabling directions. REMEMBER there are more plants than we could pin! Enjoy yourself and try to recognize the variety of ferns as you continue along the route.
Ready to begin? Please start your walk at the Seward Park Audubon Center, then open Google Maps using this link.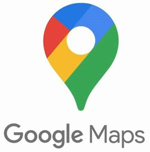 Need help using Google Maps?

How you can help, right now
Get Involved
We rely on the talents of our volunteers to promote the efforts of the Center. Whether you're a budding naturalist or an organized decision-maker, we need you!
Get Native
Incorporating native plants into your yard or balcony garden provides important habitat for birds and promotes biodiversity.