Program
Give From The Heart
Sunday, October 10, 2021
12:00am Pacific Seattle, Washington
Location Details
Seward Park Audubon Center
5902 Lake Washington Blvd S, Seattle, 98118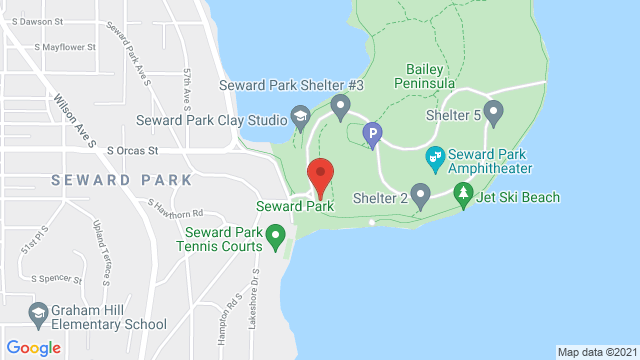 Seward Park Audubon Center is partnering with Bloodworks Northwest to host a two-week-long blood donation campaign in an effort to help ensure a plentiful blood supply for patients needing to be transfused at area hospitals.
About the campaign: Visit ANY conveniently located Bloodworks Northwest Donor Center (fixed site) or Pop-up Donor Center (temporary site) between Sun. Oct 10 and Sun. Oct 24 and upon arrival, check in (register) to give blood under donor code BIRD. Please provide this code (or mention your donation is on behalf of Seward Park Audubon Center) so the blood center can track our impact! Help us reach a goal of finding 25 folks to attend over the two-week time frame!
Masks and appointments are required. Please sign up now to give blood between Oct 10 – 24 at our Mount Baker Community Club pop-up (located at 2811 Mount Rainier Drive S. in Seattle) or at another blood donation location HERE!
Your participation automatically enters you for a chance to win a Seward Park Audubon owl experience: Your group of 12 will visit beautiful Seward Park for a celebration of our nocturnal raptors! You will be treated to a presentation on the amazing properties that allow owls to see, hear, and capture prey in our forest and fields. Then you will trek through the night forest with a naturalist and follow their calls to find owls in the wild. The evening will end with revelry near the shore. You will be welcomed with music by a warm bonfire, complete with hot cocoa and everything you need to make s'mores. This night will be a special memory for you and guests...and the owls!
AND your participation also enters you to be a part of Bloodworks "Music's in our blood" campaign. Bloodworks is giving away four Fly Away Music 3-day weekend getaways across the USA (four lucky donors) to see headliner artists at an iconic venue in Los Angeles, Nashville, New York, or Miami. The prizes include airfare, hotel accommodations, and event tickets for two. See official rules. For more information about Music's In Our Blood, upcoming events, and the sweepstakes, please visit bloodworksnw.org/music.
For more about the safety of donating blood during the pandemic, eligibility, help to book your appointment, and other information, please visit www.bloodworksnw.org