Earlier this year, the Organization for Economic Co-operation and Development reported "after taking into account losses during recycling, only 9% of plastic waste was ultimately recycled, while 19% was incinerated and almost 50% went to sanitary landfills." And you might find it shocking, but around 85% of textiles thrown away in the U.S. are dumped into landfills or burned -- including unused textiles and unsold clothes.

We have a consumption problem, that has led to a waste problem, that has become a health problem for our bodies and our planet. Mindful consumption can reduce these issues, but there are times when there seems to be no way around having some hard-to-eliminate household materials that require smarter disposal. Ridwell may be able to help.
Meet Ridwell
Ridwell is a Seattle-based company that is growing across the country. They are providing better waste disposal options for household plastics, clothing, batteries, and other things that wind up in our landfills. They conveniently pick up your hard-to-recycle items right at your front door. Then deliver items like plastic film, lightbulbs, batteries, and clothing/shoes into the hands of rtheir esponsible recycling partners.

Send less to the landfill
We get your hard-to-recycle items like plastic film, lightbulbs, batteries, and clothing/shoes into the hands of responsible recycling partners.

Give your old stuff new life
Our rotating featured category helps you declutter while doing good by connecting your old stuff with local organizations that can put it to good use.

No-sweat sustainability
Skip the road trips to the dump or lugging bins around. We pick up your stuff right from your doorstep, every two weeks.
Let's Get Started!
Seward Park Audubon friends (that's you) save 10% off any new Ridwell membership when you sign-up using this link. Find out if Ridwell serves your area and sign up today!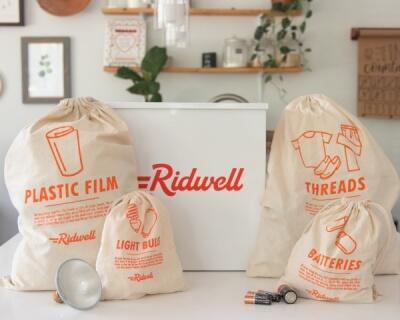 Ridwell's Mission
Make it simple to get rid of your stuff responsibly
We pick up your stuff at your front door and we make sure it gets sustainably reused or recycled. You know your stuff stays out of the landfill.
Develop and discover new options for old things
We invest in new recycling partners and processes to promote waste diversion. We seek out new reuse partners to find homes for things that still have value.

Support responsible consumption by helping companies close the loop
We help consumers find companies that commit to sustainability. We make it viable for companies to reuse their packaging and product materials by picking up from consumers and delivering back to their warehouses.
We hope you will check out Ridwell, then give them a try.
Save 10% off any new Ridwell membership when you sign-up using this link.
How you can help, right now
Get Involved
We rely on the talents of our volunteers to promote the efforts of the Center. Whether you're a budding naturalist or an organized decision-maker, we need you!
Get Native
Incorporating native plants into your yard or balcony garden provides important habitat for birds and promotes biodiversity.