Conservation
Call of the City: Sharing Our City With Coyotes
Can we co-exist with animals that were born to be wild?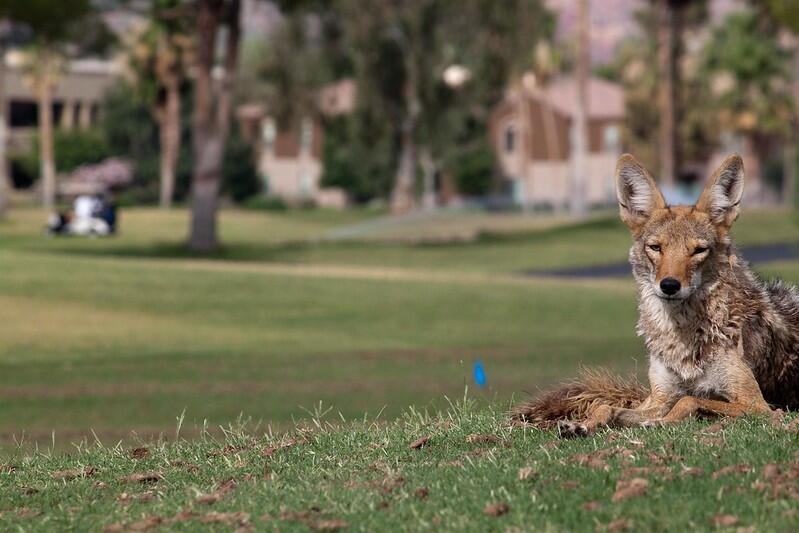 Thursday, March 31
5:30 - 7:00 PM
Live presentation via YouTube Live
Free

Coyotes are an ever-present reminder of our connection with wildlife that inhabits many parts of our region. Their presence elicits joy for some and fear or even anger within others. There is so much to learn about their habits, their diet, and the landscapes they consider their own. As we seek to understand their behaviors, we also ponder the role of coyotes in an area that seemingly grows less hospitable to them each year and stand witness to their wild nature that allows them to succeed, nonetheless.

To help provide a better understanding of our urban coyotes, we have assembled a panel whose expertise and experience dispel urban lore and provide years of research in its place. We seek to provide a medium for two-way discussions on how we can feel more secure in our communities and retain wild spaces for these canids.
Our panel includes:
Katie Remine and Robert Long of the Woodland Park Zoo, and Mark Jordan of Seattle University, who lead the Seattle Urban Carnivore Project.
Chris Anderson, Washington Department of Fish & Wildlife
Sam Kreling, Seattle Coyote Study - University of Washington
Ed Dominguez, Seward Park Audubon Center
This free panel discussion will be presented live via YouTube Live, followed immediately by a Q&A session.

How you can help, right now
Get Involved
We rely on the talents of our volunteers to promote the efforts of the Center. Whether you're a budding naturalist or an organized decision-maker, we need you!
Get Native
Incorporating native plants into your yard or balcony garden provides important habitat for birds and promotes biodiversity.