Summer Camp is Back!
Fun and Adventure in Seward Park
Summer days of trees, water, birds, and friendships
Come explore the natural world with Seward Park Audubon Center Nature Camps. Seward Park, located in the Rainier Valley, spans 277 acres including the city's largest stand of old-growth trees, 2.5 miles of shoreline, two playgrounds, miles of nature trails, and a lifeguarded swimming beach. Kids get to explore the ancient forest and shores while learning about birds, art, native plants, wilderness skills, or just playing and having adventures! Join us in Seward Park, amongst the tall trees and cool water! We'll spend five days exploring woodland trails, discovering wildlife, creating art, and building friendships. Birding, swimming, and fun games are all part of a wild summer experience in the outdoors.
Our summer camp sessions offer a five-day program operating Monday through Friday, 9:00 AM - 3:00 PM (campers may be dropped off as early as 8:45 AM) for kids ages 6-9.
Meet Lichen, our Summer Camp Co-lead
The question I get asked most often while leading groups of campers is "Hey Lichen, what is this?" The camper may be holding a leaf with a strange pattern, a curious rock, a mossy twig, or any number of other bits and bobs easily found in the forest. It would be extremely easy for me to tell them "that is a rock," or "that is a leaf, an insect may have made those patterns," but I always turn it around and ask them "what do you think it is?" And if they hesitate, I ask "what is your best guess?" Invariably they produce an answer and then we have a discussion, "why do you think that? Are you sure? Could it be _____ instead? Why or why not? How could you tell?" Teaching in this way allows the children to explore and flesh out their own ideas instead of relying on the 'correct answer' given by a figure of authority. It's a great way to equalize the learning space, meeting them at the focal point of the observation "what is this?" Let's find out together!
Register online now!
Pricing
$375 for full-week of camp

Summer 2021 Camp Schedule
June 28 - July 2, 2021 (ages 6-9)
July 5 - July 9, 2021 (ages 6-9)
July 12 - July 16, 2021 (ages 6-9)
July 19 - July 23, 2021 (ages 6-9)
July 26 - July 30, 2021 (ages 6-9)
August 9 - August 13, 2021 (ages 6-9)
August 16 - August 20, 2021 (ages 6-9)
Cancellation and Refund Policy
Please review your calendar carefully before selecting a camp for your child.
If you wish to cancel your camp registration and apply for a credit to another week of camp, you can contact our office at 910-849-0996 or sean.adair@audubon.org.
The following policies and timeline apply.
If you notify us before May 28, you can apply for a 100% credit on your account for a future enrollment, or a 75% refund.
If you notify us between May 28 and June 11, you may receive a 100% credit on your account for another Seward Park Audubon Center camp in 2021, or 50% refund.
No refunds will be granted after June 11.
Scholarships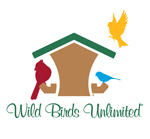 Wild Birds Unlimited believes in our mission to provide a fun, outdoor learning opportunities for youth. Wild Birds Unlimited has made available a limited number of scholarships to families in need on a first-come, first-serve basis. Download our scholarship application and submit to: sean.adair@audubon.org or mail to: 5902 Lake Washington Blvd S.

Register online now!

Questions? Sean can answer all your questions about our camp program, registration, and COVID-19 preparedness.
Summer Camp at Home
Exploring the natural world close to home
Seward Park Audubon Center is committed to helping kids explore the natural world. Our team has created naturalist tool kits and activity packets for campers who want to explore the world at their own pace with extra care to socially distance. Our Naturalist Toolkits contain all the tools kids need to examine things in the wild. We have also designed activity packets to accompany the Naturalist Toolkit. These packets offer fun activities that pique their curiosity in the natural world. Our young naturalists can select from two themed instructional camp packets that provide one week's worth of activities. Inside, kids will find exercises that challenge them to utilize all their senses to reveal elements of our ecosystems. Kits and packets will be available beginning June 4, 2021.

Naturalist Kit includes:
Journal
6" Ruler
Color Pencils
3 Mini Pencils
Tweezers
Carrying Case
Cost $24.99, plus tax and shipping if applicable

Bird Discovery Packet
One week of activity and craft instruction guide
2021 Camp Button
Customizable Bandana with Fabric Paint
Owl Pellet
Small amount of bird seed
Cost $14.99, plus tax and shipping if applicable

Native Plant Discovery Packet
One week of activity and craft instruction guide
2021 Camp Button
Customizable Bandana with Fabric Paint
Cost $11.99, plus tax and shipping if applicable
How you can help, right now
Get Involved
We rely on the talents of our volunteers to promote the efforts of the Center. Whether you're a budding naturalist or an organized decision-maker, we need you!
Get Native
Incorporating native plants into your yard or balcony garden provides important habitat for birds and promotes biodiversity.